29 September 2020 update:
Great news!
MixBox
1.0.1 is now available for download via IK Product Manager.
What's New:
Fixed an issue with potential graphic artifacts on larger HD displays
Fixed an issue with latency compensation for bypassed modules with altered wet/dry values.
Fixed some incorrect Frequency values displayed on the EQ81 Channel Strip.
Fixed a potential graphics issue when resizing the GUI to smaller sizes.
Fixed text values to display centered in their boxes.
----------
We are very excited to announce
MixBox
, a "500 series"-style virtual rack plug-in for Mac and PC. It offers musicians, producers and engineers of every genre all the effects they need in
one "rack" to mix faster and more efficiently while enjoying professional sound quality and a convenient, lightning-fast workflow.
MixBox
includes
70 studio processors and creative effects derived from IK's T-RackS, AmpliTube, and SampleTank, as well as four stunning new reverb algorithms
. It packs these processors into a convenient and intuitive channel strip layout that can be used as a plug-in for any DAW or in stand-alone mode.
View the complete gear and effects collection here
.
Users can create and save their own custom channel strips in an 8-slot "rack" that can be used in all major DAWs. With drag & drop routing and a range of advanced controls like wet/dry mix, sidechain and individual processor gain, users can assemble even complex, professional processor chains in seconds.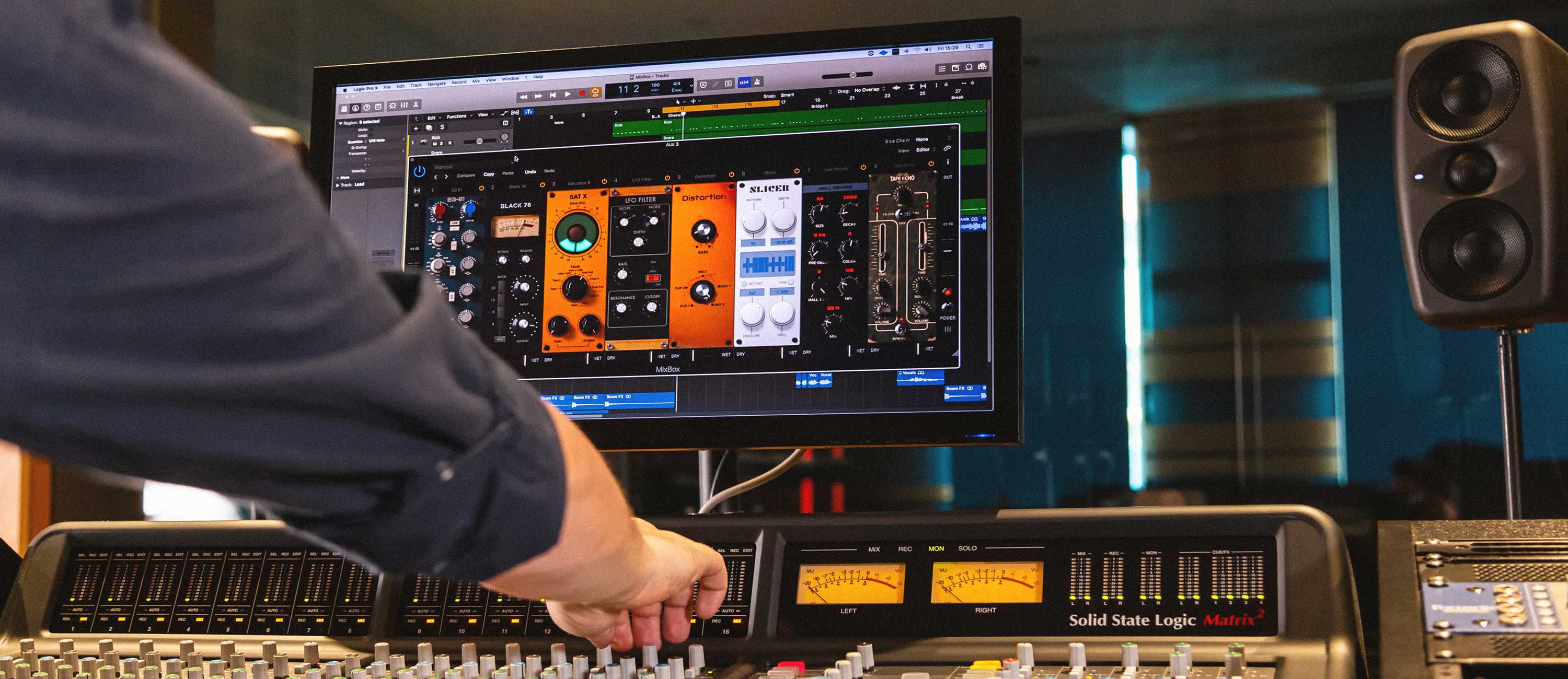 MixBox
's stand-alone mode offers a complete, easy-to-use mixing experience for nearly any situation, with up to eight separate racks of eight processors each.
Audio can be fed into a computer from any source such as a digital mixer or audio interface, and the MixBox main panel will offer control over all eight racks at once. Users can
load rack presets, add or remove processors from each rack, activate the side-chain and manage input/output channels and gain for each rack, all from one panel
.
Beginners will benefit from having hundreds of high-quality effects and presets, as well as 600+ presets, at their fingertips to kick-start their creativity, while advanced users can speed up their workflow by using the customizable format to save and recall whole custom effects chains instantly.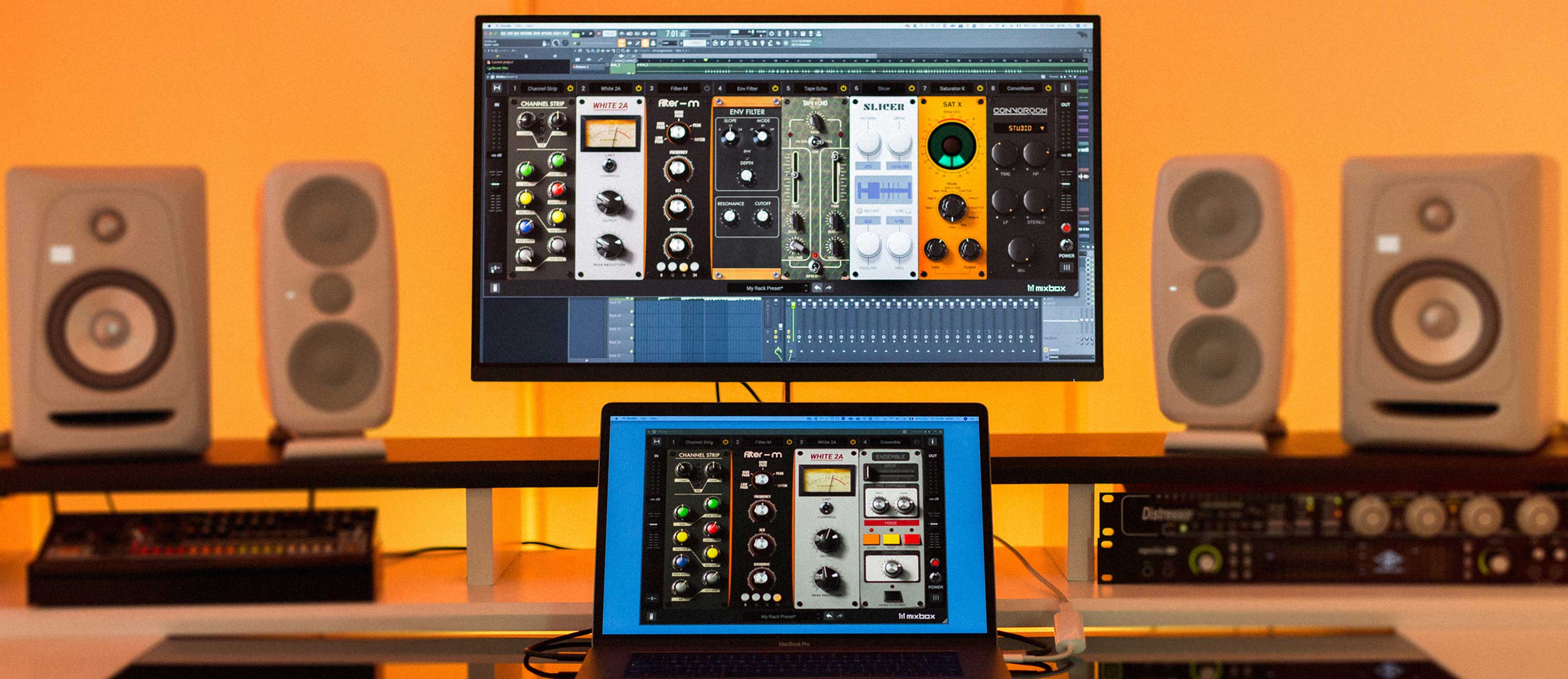 MixBox
is now available from our online store and from IK authorized dealers worldwide for an introductory price of $/€199.99* (regular price will be $/€299.99*).
Existing owners of any registered IK product that retails for $/€99 or more can purchase MixBox for an introductory crossgrade price of $/€149.99* (regular crossgrade pricing will be $/€199.99*).
Customers that have purchased** at least 5 T-RackS processors, T-RackS 5, T-RackS 5 SE, T-RackS 5 Deluxe, T-RackS 5 MAX, Total Studio 2 MAX, iLoud Micro Monitor, iLoud MTM, & Lurssen Mastering Console will get an additional $/€ 50 automatic coupon applied at checkout, and can get MixBox for only $/€ 99.99*
(regular crossgrade pricing will be $/€199.99*).
Click here to learn more about MixBox
.
*All prices excluding taxes.

**Additional coupon is not valid for all promotional, NFR, or free users of the software.