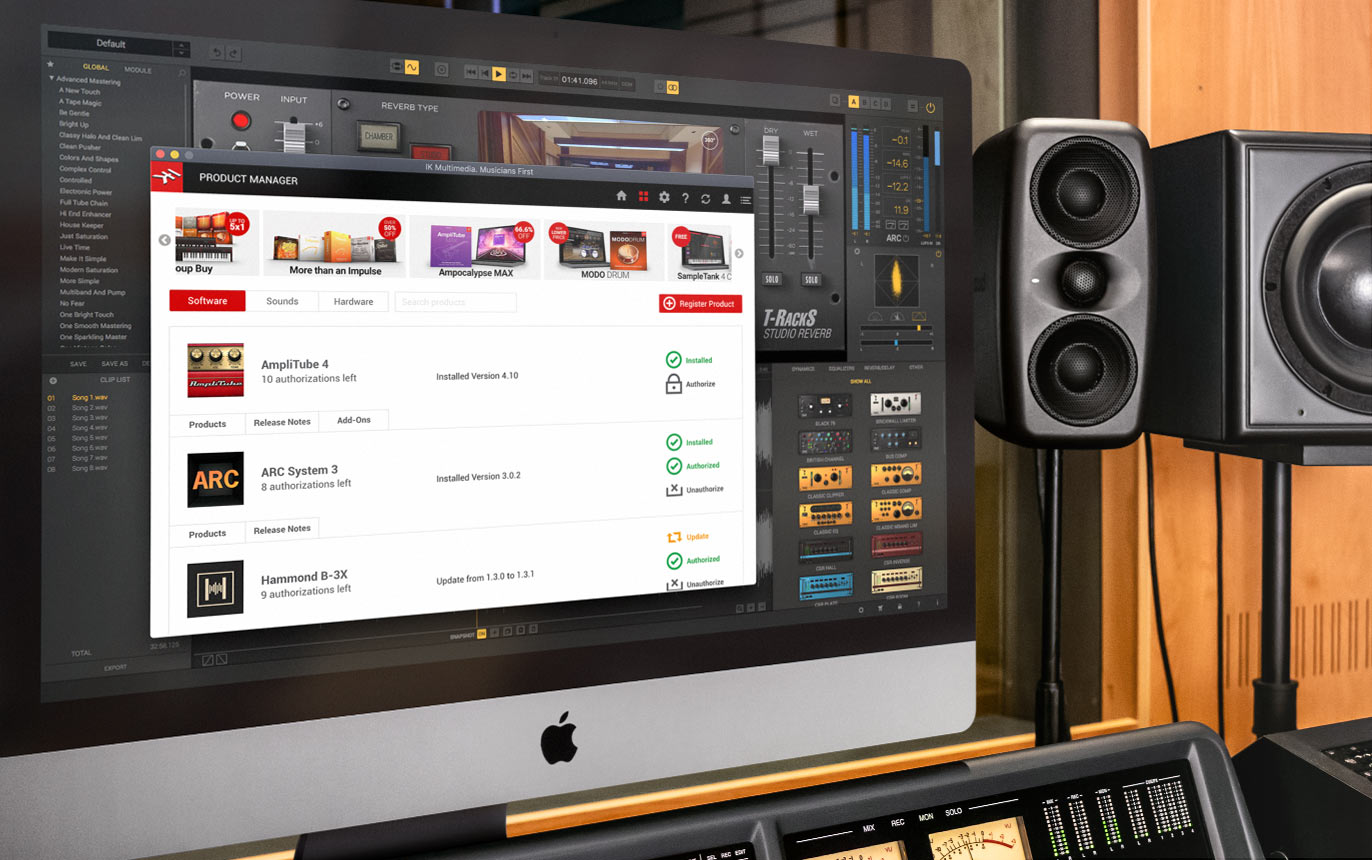 Downloading, updating, and managing IK software and plug-ins has never been easier.
Welcome to a new downloading experience! We are proud to present the
IK Product Manager - a free, custom-designed software utility that greatly enhances the user experience in managing their IK products on Mac/PC.
It enables users to authorize, download, install, register and update the current versions of all their IK products from one central location, and includes convenient features for managing larger downloads and installations more easily.
IK's software team reviewed popular user requests, and then developed an optimized solution offering multiple benefits for a range of user activities. The resulting
IK Product Manager
gives users greater control over their products via an easy-to-use, tab-based hub.
Click here to learn more about the IK Product Manager and to download it for free
!