New plug-in recreates the iconic sound and character of a classic tape delay unit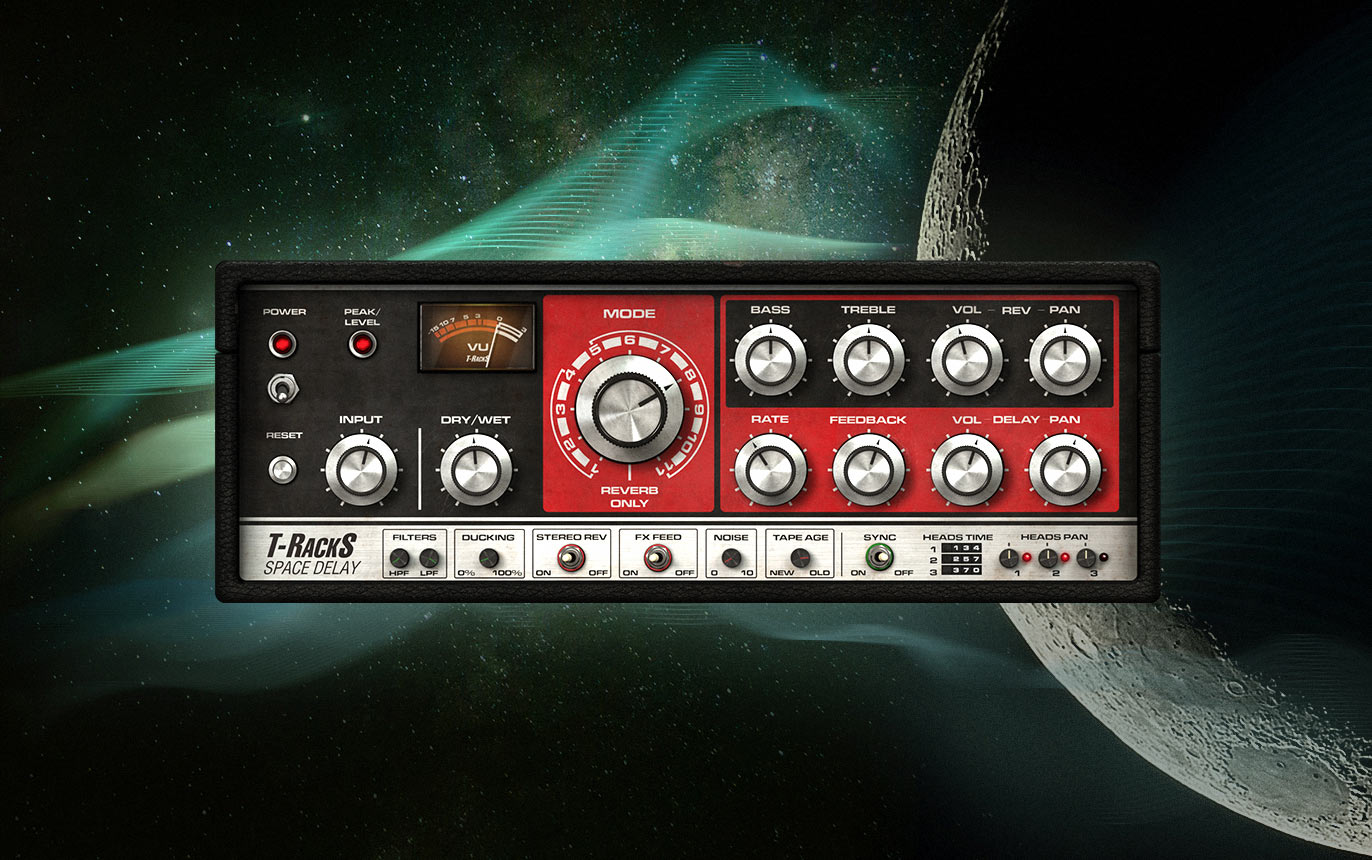 We are proud to release
T-RackS Space Delay
for our industry standard T-RackS mixing and mastering software workstation. This new vintage tape delay/spring reverb plug-in recreates the detailed character and sound of an iconic tape echo unit heard on countless albums and can be used both as a stand-alone plug-in or inside
T-RackS 5
.
Warm, lush tape echo sound
T-RackS Space Delay
offers users a chance to enjoy the flexible controls and instantly recognizable organic sound of the classic Roland® RE-201 Space Echo™ delay unit, modeled with an unprecedented level of detail.
Using the same mix of dynamic convolution and physical modeling as IK's Tape Machine Collection,
T-RackS Space Delay
captures the sound of this iconic effect, down to the finest detail. Just as on the original, users can enjoy experimenting with three playback heads, the variable speed motor and engage the spring reverb to create everything from subtle space to rich, swelling echos.
Click here to learn more about T-RackS Space Delay
Try the free demo in T-RackS Custom Shop