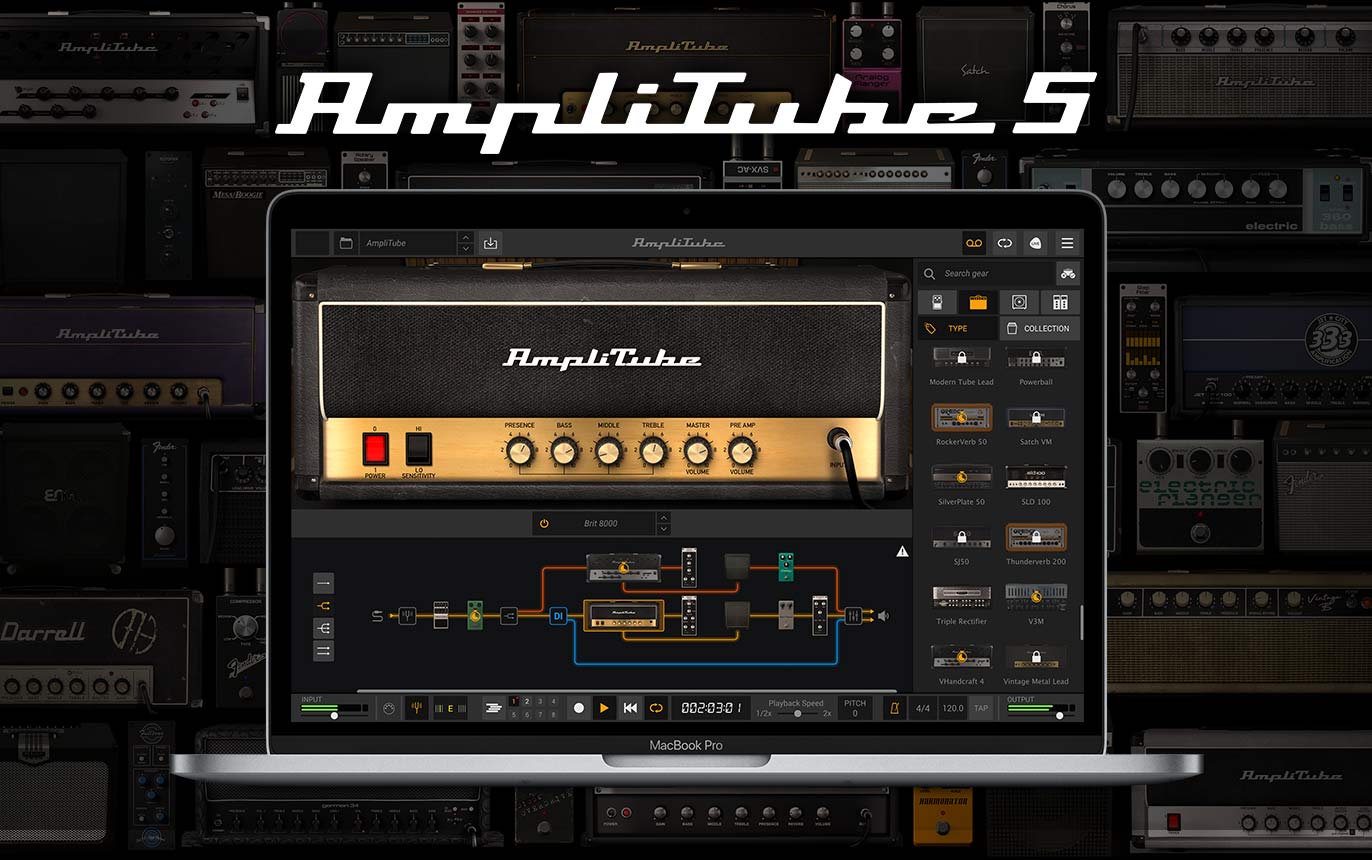 Version 5.2 is here with a more streamlined Custom Shop experience. Now you can simply browse the gear carousel on the right-hand side of
AmpliTube 5
's GUI or use the available drop-down menus to demo or quickly unlock any gear you want.
Instant access to gear
Each piece of gear you try is fully functional for 72 hours, plenty of time to test all its features and sounds. When you're ready to make a purchase, just click the Lock Icon for the gear you want or the Triangle in the upper right of your chain to access the Buy Now option.
That gear will be added to your cart allowing you to check out normally or with your available Gear Credits or
JamPoints
. With AmpliTube 5.2, you'll find it's faster than ever to find the perfect guitar or bass tone and make it yours.
Update instructions
For existing users, to get updated on Mac/PC, launch the IK Product Manager, go to Manage My Products, and use the Update button next to AmpliTube 5.
New users can download the FREE, expandable AmpliTube 5 Custom Shop HERE
What's new in AmpliTube 5.2
A new TRY & BUY mode is now available from inside AmpliTube 5 allowing users to demo and purchase new products without having to launch the Custom Shop.
AmpliTube X-GEAR pedals are now available for purchase inside AmpliTube 5.
New Account tab in Settings menu to allow users to Restore Purchases directly inside AmpliTube 5
General reliability improvements.
Learn more on
AmpliTube 5