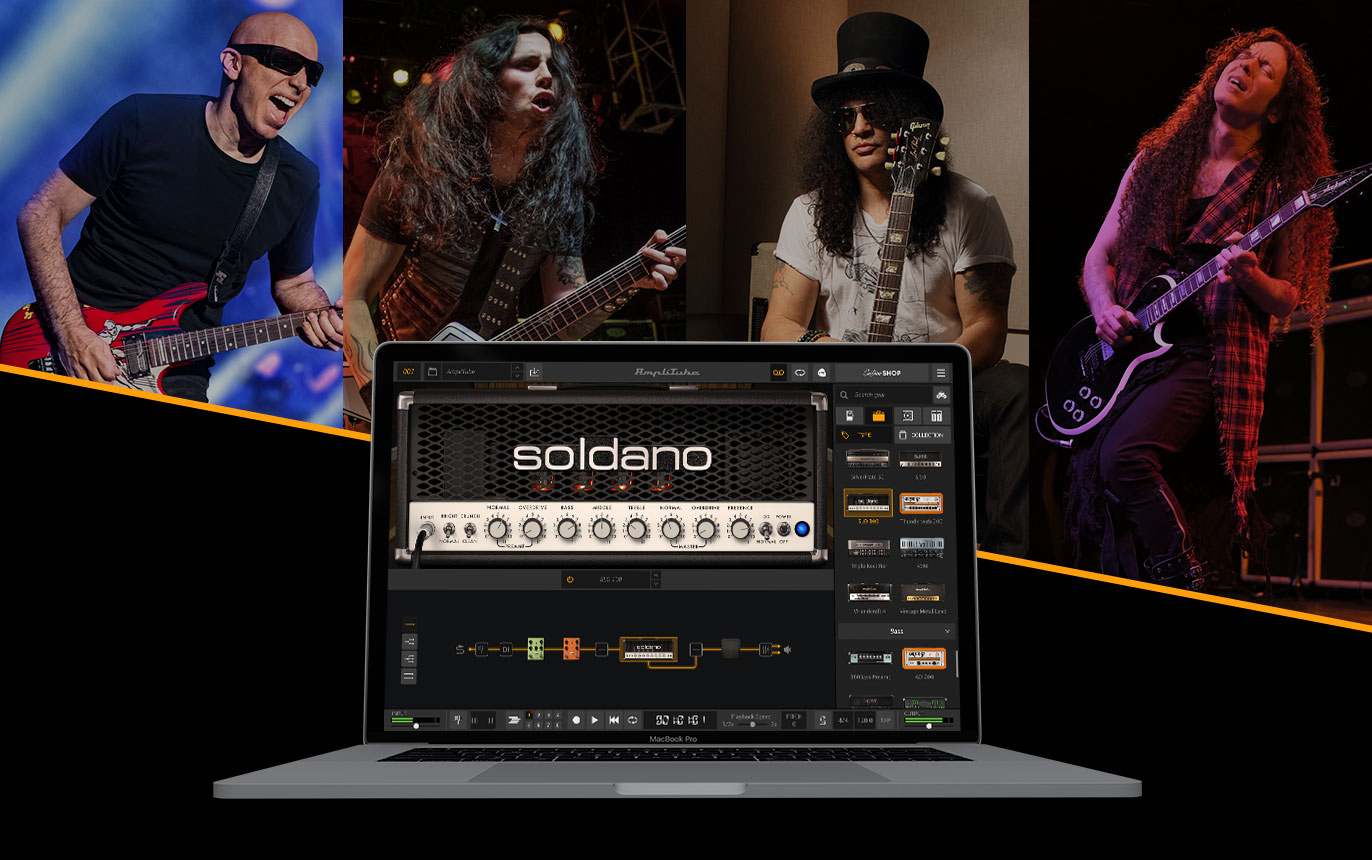 For a limited time, all users of AmpliTube 5, including Custom Shop, can get the Officially Certified Soldano® SLO-100™ head model for free!
See instructions at
this link
.
Free artist presets
We've hooked up with iconic guitar legends Joe Satriani, Gus G, Marty Friedman and Slash to roll out brand-new artist presets for AmpliTube 5 over the coming weeks. Designed by the artists themselves, these will not only give you new tones to enjoy for free, but also valuable insight into how pros get the most from AmpliTube 5.
Don't yet have a version of AmpliTube 5? You can
download and install AmpliTube 5 Custom Shop for free
. Try out all the gear and enjoy all-new, custom-made artist presets each week throughout March.