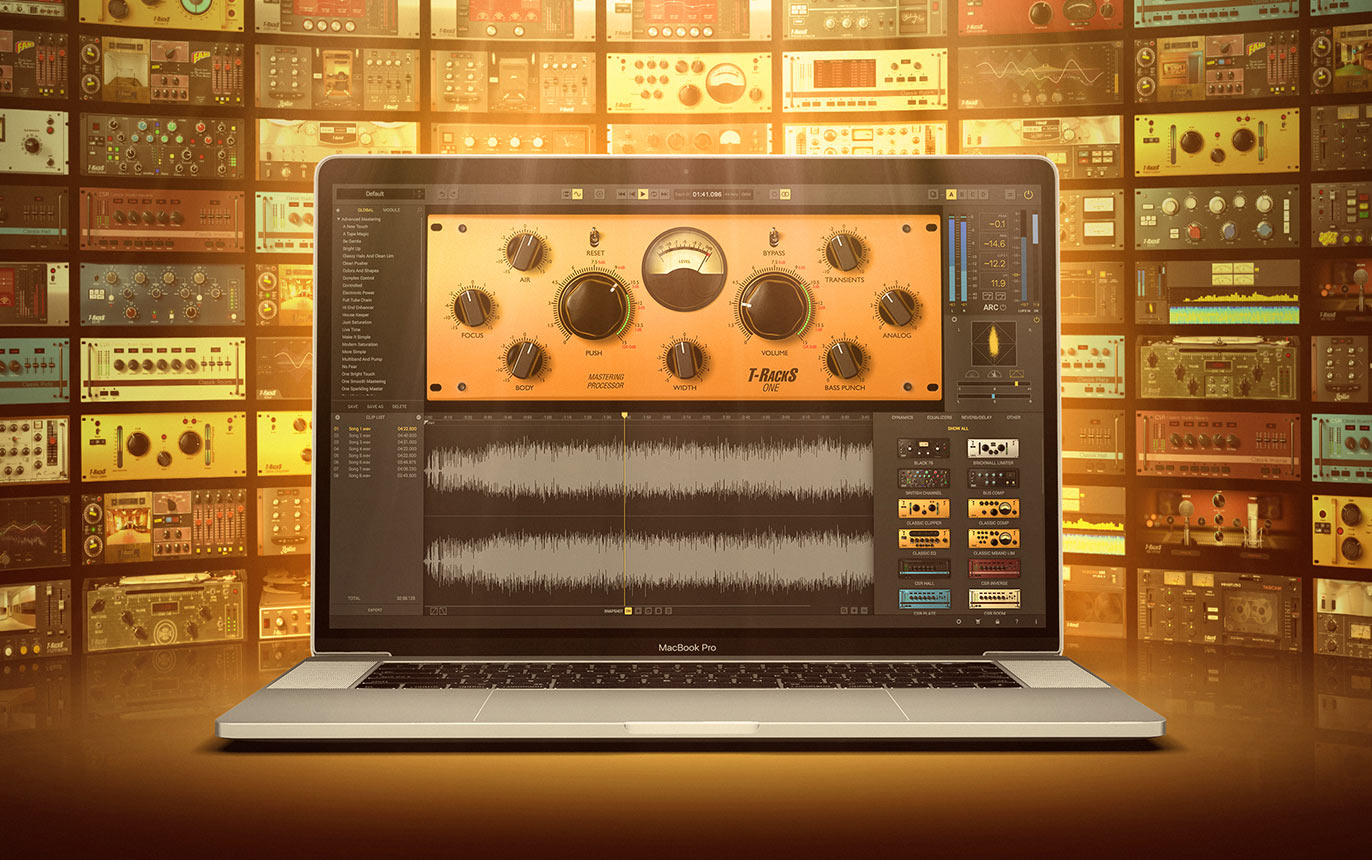 The
Mix Your Own Bundle
promo gives you a quick and easy way to get exactly the T-RackS 5 studio processors and tools you need. And the more plug-ins you get, the more you save.
Whether it's new titles like
The Farm Stone Room
for drums and
Joe Chiccarelli Vocal Strip
for vocals or classics like
Stealth Limiter
and
Master Match
on the master bus, T-RackS offers everything you need to mix and master broadcast-ready music and audio productions.
How the promo works:
Below are five T-RackS 5 User Bundles showing how many processors you can choose for each. Purchase and register your User Bundle and then start choosing your T-RackS mixing and mastering processors from the [url=/userarea/]IK User Area[/url]. Once you've made your picks, go to IK Product Manager to install your new plug-ins.
If you choose
T-RackS 5 MAX v2
, you can go straight to the
IK Product Manager
and install all 53 plug-ins at once.
START HERE
Make your purchase at IK's
online store
or your favorite IK-authorized dealer. Promo ends June 4, 2023.
Qualifying T-RackS 5 Products
Mix Your Own Bundle FAQ
HOW DO I JOIN THIS PROMO?
From May 4 through June 4, 2023, simply purchase and register any of the qualifying T-RackS 5 User Bundles from our online store or any authorized IK dealer.
HOW DO I CHOOSE AND DOWNLOAD MY PRODUCTS?
Once you've registered your T-RackS 5 User Bundle, access your IK User Area and click on the "Promotions" link. Here you will find the instructions on how to choose and download your products.
CAN I USE MY JAMPOINTS REWARD DISCOUNT TO PURCHASE QUALIFYING SOFTWARE?
Yes, loyal users can use their JamPoints when purchasing any of the T-RackS 5 User Bundles listed above from the IK Online Store.
How to qualify for the promotion
Purchase any of the qualifying T-RackS 5 User Bundles from the IK Online Store or authorized IK dealer.
Open the IK Product Manager select Manage My Products and Register Product to insert your serial.
Access your User Area and enter the Promotions area.
Click on the Available button next to your "Mix Your Own Bundle" link to choose your titles.
After selecting your titles, open the IK Product Manager to download and install your new products!
Click here for a video tutorial
on how to get started with IK Product Manager.
IMPORTANT NOTICE for all participants
Please note that you can claim your products from your IK User Area for a period of 30 days after the closing date of the promotion. Claims for promotional products cannot be made after 30 days after the closing date of the promotion. So please remember to claim your products as soon as you can!
Although IK strives to provide accurate product and pricing information, unintentional pricing or typographical errors may occur. IK reserves the right to correct, change or update information such as pricing, availability and product descriptions, at any time without notice. Sale through June 4, 2023.