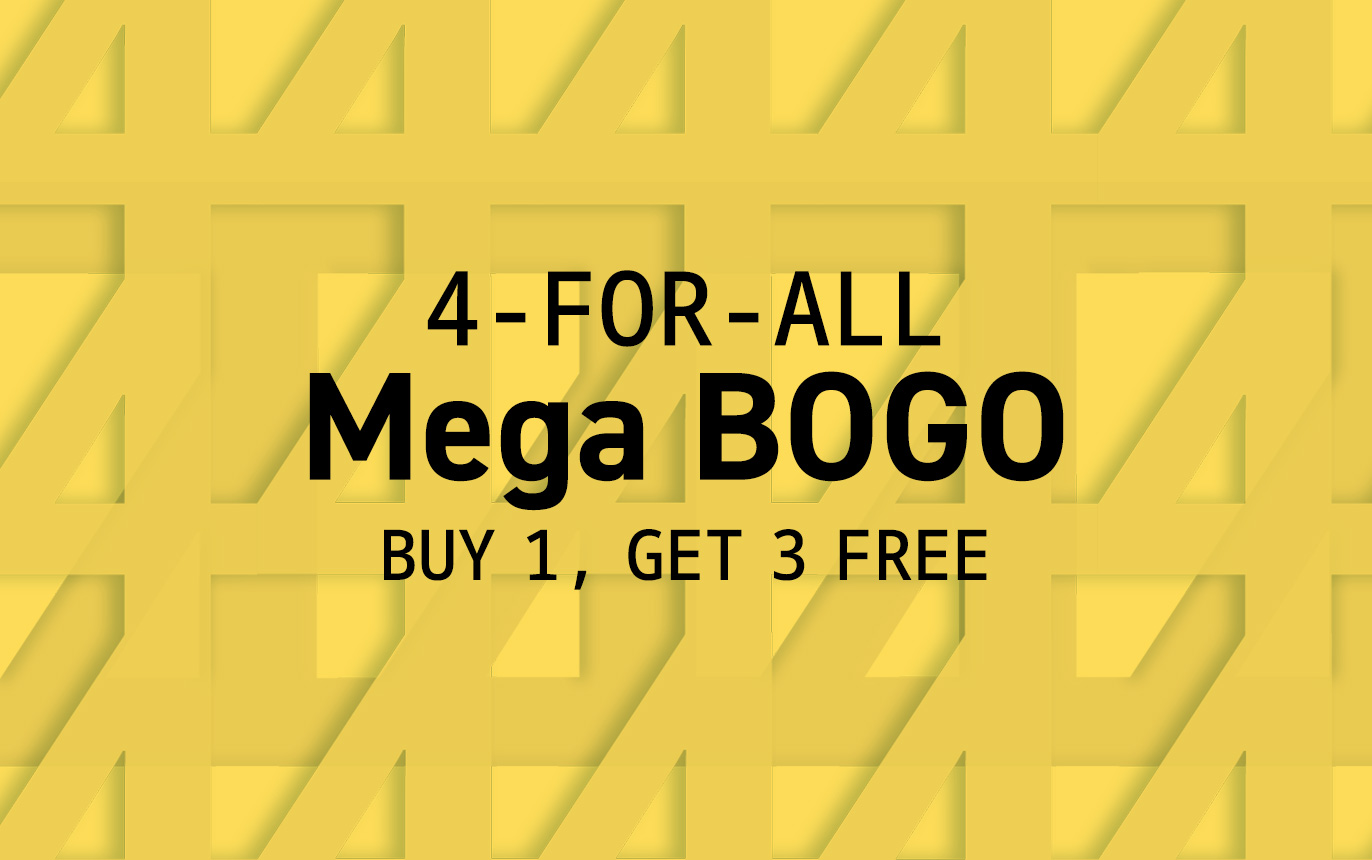 For a limited time, get four IK products for the price of one!
Choose one of the eligible hardware products or any software titles listed* on the
Mega BOGO page
. Then register your purchase and choose three more software titles of equal or lesser value for FREE under "Promotions" in the
IK User Area
.
But wait ... there's more!
You can multiply the savings by grabbing two items or more. For example,
rather than getting a pair of MTMs as a single item, purchase two individual iLoud MTMs and then get three FREE software titles for each one!
We hope you can make the most of this Mega BOGO promo and kickstart your next music project!
Visit
IK's online store
or your favorite
IK dealer worldwide
today.
JamPoints can be used towards your purchase at the IK store.
Promo ends on August 31.
*Excludes software pre-orders
Promotion is valid from August 2, 2022 through August 31, 2022.
Free products are only available as Digital Download.
Date of registration is decisive - The purchased product must be registered between August 2, 2022 through August 31, 2022.
IK Multimedia reserves the right at its sole discretion to terminate or modify the promotion.
Although IK strives to provide accurate product and pricing information, unintentional pricing or typographical errors may occur. IK reserves the right to correct, change or update information such as pricing, availability and product descriptions, at any time without notice.
The promotion applies to new purchases from the beginning of the promotion only (product transfers and products received as giveaways are ineligible).
FREE selected promotional products cannot be sold/transferred. They reside in your account separate from the original purchase and would not be transferred if the original qualifying item is sold.
Note that qualifying products must remain registered in your IK account to retain eligibility.
All prices from the IK online store exclude taxes and may vary by country.