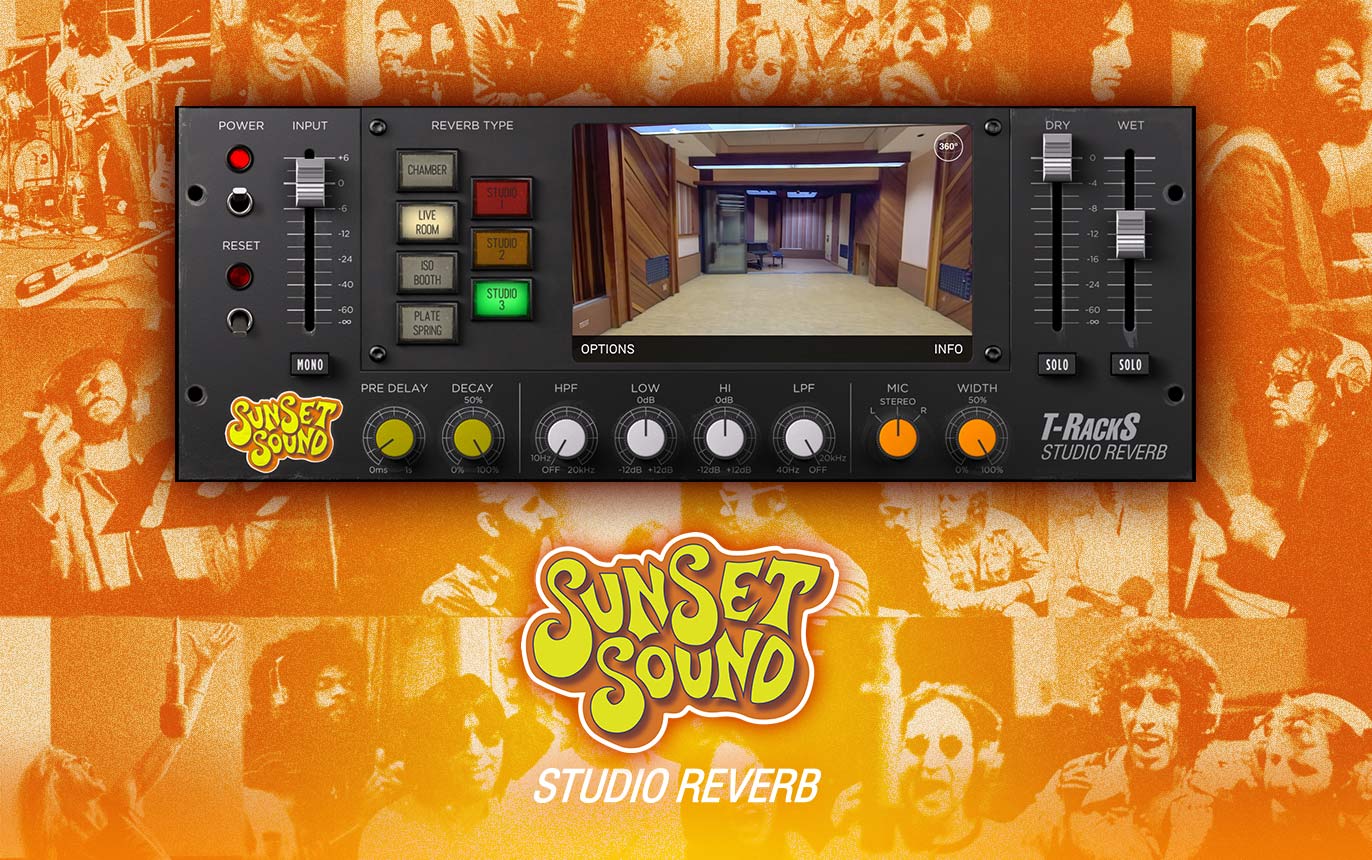 Take a step into music history with the recording rooms of Sunset Sound studios available now on your Mac/PC. Hosting a long list of past and present music legends from Janis Joplin, Prince, Led Zeppelin, The Rolling Stones, Van Halen, and Fleetwood Mac, to Rage Against The Machine, Khalid, Sheryl Crow and so many more, this studio has become a hall-of-fame for artists of all kinds.
The
T-RackS Sunset Sound Studio Reverb
is your chance to step into this studio and give your tracks this timeless sound with a suite of convolution reverbs capturing the sonic vibe of each room, booth, chamber and plate, all using the original mics and consoles of each studio room.
To capture both the unique acoustics of each studio as well as their characteristic vibe, IK created an all-new convolution engine to deliver the highest-possible quality reverb effects. And each impulse response was recorded using each studio's unique microphones and console, so it's as if you're really there.
Sunset Sound studio owner Paul Camarata notes,
For over 60 years, the sound of our studios has been heard on hit records around the world. Now, we're proud to be working with IK Multimedia to bring our famed sound to everyone's recordings. Sunset Sound Studio Reverb really nails the essence of our distinct character.

In addition,
T-RackS Sunset Sound Studio Reverb
captures the 2 plate reverbs and spring reverb still in use at the facility today, giving you a full suite of reverb effects in a single plug-in.
Like all T-RackS plug-ins, T-RackS Sunset Sound Studio Reverb offers you two ways to work: as a stand-alone plug-in, or inside the T-RackS 5 shell. Use these together with any of the other 39 T-RackS processors to mix and master faster than ever creating a powerful, lightning-fast workflow.
Preorder now for a special introductory price of €/$149.99 until March 31, 2020
(regular pricing will be €/$249.99).