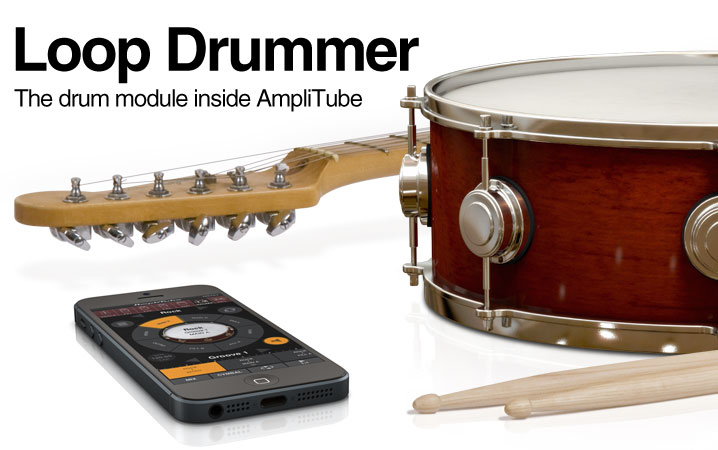 Your Personal Session Drummer
Click here for more information
AmpliTube
just got even better and more powerful, thanks to
Loop Drummer
, a full-featured and easy-to-use loop-based drum module that sounds amazing.
Loop Drummer
can play on its own or act as the drum section for the AmpliTube recorder. It automatically syncs to the recorder's transport, so when you hit play or record, Loop Drummer plays along in perfect time.
But Loop Drummer offers way more than just loops that play over and over, its unique Remix feature intelligently generates full-length drum parts with intros, alternate beats, fills, and endings, or, if you'd prefer, you can build them yourself. It's even got its own mix window. Let's take a closer look.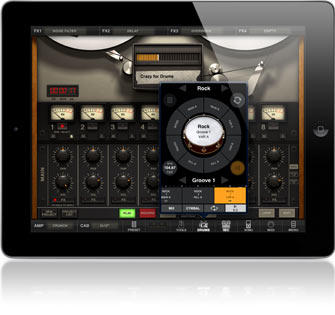 Features:
Loop-based drum module that can be opened from inside AmpliTube
512 loops available in a variety of musical styles
Syncs automatically with AmpliTube recorder
Remix button intelligently generates unique drum sequences from the loops in the Groove
Audio from Loop Drummer appears as a separate audio channel on the AmpiTube recorder
Loops change tempo to match Loop Drummer's tempo setting
Mixer section allows for independent drum volume adjustment and drum track soloing
Timeline-style arranging of drum parts
Set custom-length looping sections
Export drum sequences to iOS Clipboard or via File Sharing
More information at
http://www.ikmultimedia.com/loopdrummer