An encyclopedic collection of 100 vintage analog drum machines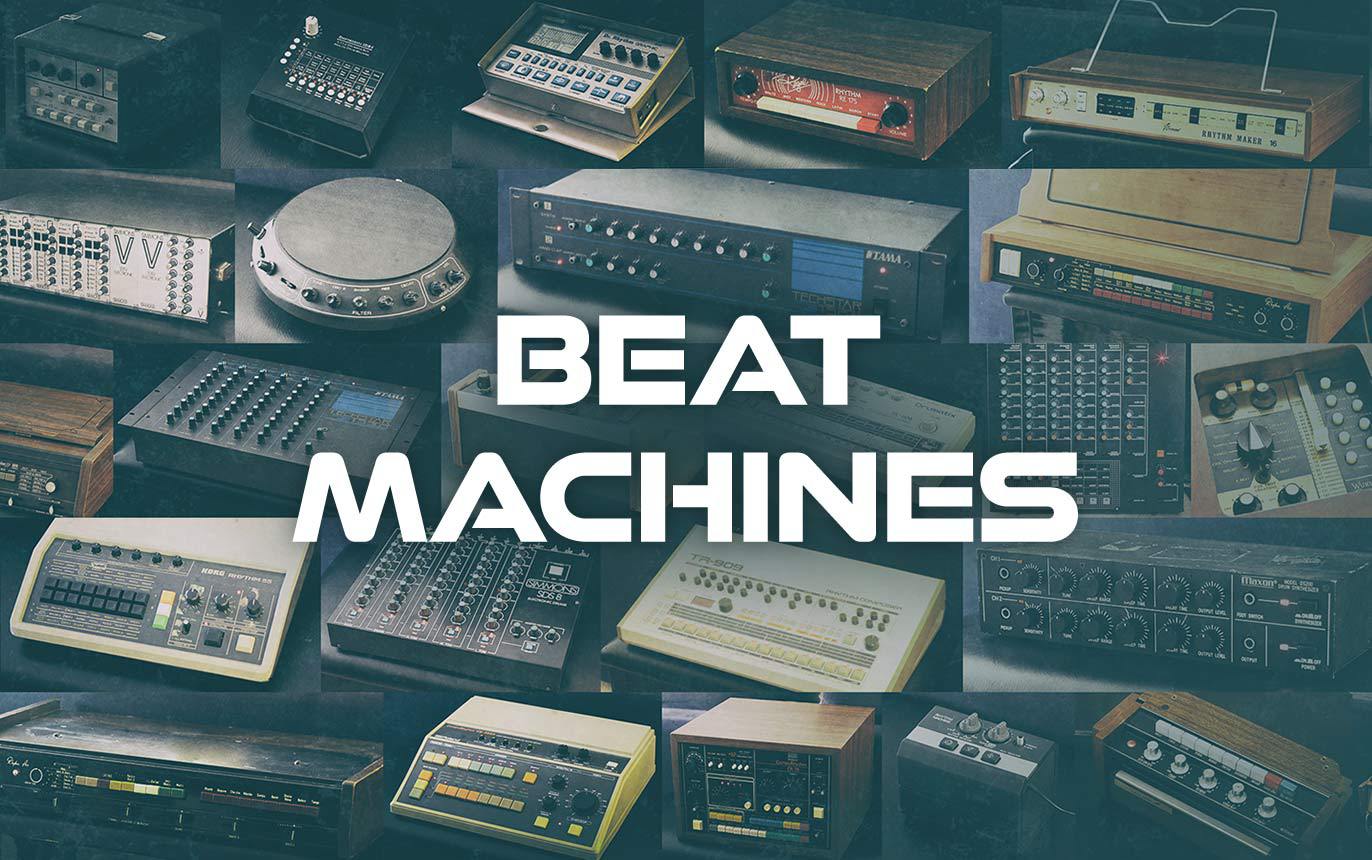 IK Multimedia releases Beat Machines for SampleTank 4, an extensive collection of 1.6 GB of round-robin samples from 100 vintage analog drum machines and rhythm units, along with over 300 MIDI patterns, all created to take full advantage of the powerful features and effects of SampleTank 4.
From '60s swing to '80s hip-hop, '90s house and beyond, the iconic machines included in
Beat Machines
have shaped the course of music history. From the earliest Ace Tone machines to the iconic, essential TR-808 and -909, plus esoteric novelties, far-out drum synths and even modern designs, this anthology is packed with endless inspiration, each carefully studied to capture its most recognizable sounds.
BUY NOW
SampleTank 4 Beat Machines Audio Demos
Easy to Use and Versatile
Over 200 kit presets are mapped to the General MIDI drum mapping standard so they can be dropped into any DAW session, putting these classic sounds instantly to work. The GM mapping is also consistent with the other drum kits available for SampleTank 4, so users can mix and match kit components or even layer entire kits.
Expansive Percussion
To give classic beats that extra punch, the presets for each individual machine also include the full General MIDI set of vintage electronic percussion sounds constructed from across the full library of hardware instruments. This extends the sound of every original machine, making this collection of vibey percussion a must-have for any fan nostalgic for those bygone sounds.
Customizable Kits
In addition to the main presets, there are hundreds of additional "single element" presets that represent each kit piece. This enables users to take advantage of SampleTank 4's Multi Mode to combine up to 16 different elements from this collection and others. Start with a Roland® TR-808 kick drum, add a snare from the Maestro Rhythm King, toms from the Simmons® SDS-V, hi-hats from the Elka Wilgamat, and so on.
Adding Space and Effects
Using SampleTank 4's Multi Mode, each kit element has its own 5-slot effects section so that kicks, snares, toms, hi-hat, cymbals and percussion can be processed separately before using the sends and returns for kit reverbs and even buss compression. And finally, add up to 5 more effects on the master buss.
Beats That Come to Life
All 100 vintage machines have been meticulously recorded with round-robin samples to capture the real feeling of these boxes and not just snapshot glimpses of them. SampleTank's DRIFT algorithm – originally developed for Syntronik – adds further movement to the samples for maximum animation.
SampleTank 4
Beat Machines works inside the latest versions of SampleTank 4 for Mac/PC, including
SampleTank 4 CS
, the free version which offers all of the features of the new SampleTank 4 engine and over 4 GB of fresh sounds to get users started.
Pricing and Availability
Beat Machines
is available from the
IK Multimedia online store
and from
IK authorized dealers
worldwide for $/€79.99.*
*Pricing excluding taxes
For more information about Beat Machines for SampleTank 4, please visit:
www.ikmultimedia.com/stbeatmachines