Visit
http://www.ikmultimedia.com/news/news.php?id=819
for more information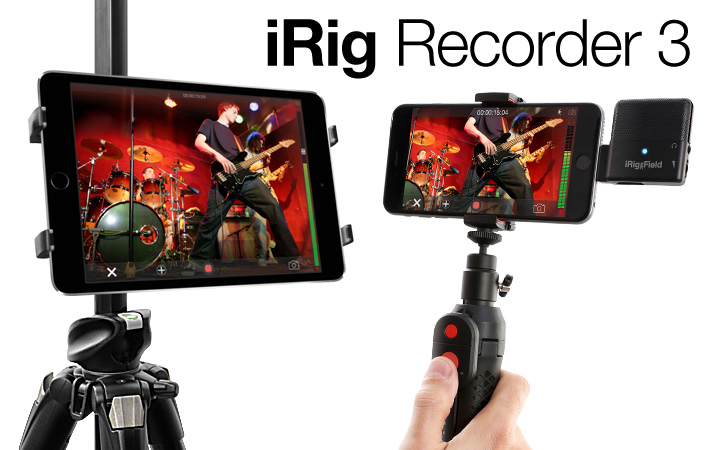 Completely redesigned with new effects, video recording, markers, sharing options and more!
IK Multimedia is proud to announce the release of
iRig Recorder 3
, the new version of the popular audio recording app which now supports video recording plus includes a wider collection of pro audio effects, expanded sharing capabilities via a number of online services and social media as well as professional exporting features. iRig Recorder 3 gives you the ability to produce superb sounding audio/video recordings directly on your device, share them with the world or export them for further editing.
iRig Recorder 3 is the perfect companion to IK Multimedia's full line of iRig
digital microphones
and
audio interfaces
for iPhone and iPad. With an IK microphone or interface and iRig Recorder 3 you'll have everything you need to get that Hollywood-style stereo sound while recording mobile audio for video, interviews, concerts, podcasts and more.
Read the full news at
http://www.ikmultimedia.com/news/news.php?id=819